"Naman, hero of the battlefields of Europe, Naman who vowed
for the power and continuity of the metropolis, Naman is mowed
down by the police the very moment he returns home. '' 
On National Culture
Franz Fanon-Wretched of the Earth
It was a Sunday on which the mother country redeemed herself in sport: Formula 1 and World Cup cricket. The second event held all the melodrama that the most imaginative Hollywood script writer could never have conceived much less written. A nation redefined itself in sport, especially after have been labelled 'chokers', 'poor finishers', eternal bridesmaids.
Soccer and cricket have a way of bringing everything and everyone in the world to a nerve wracking halt that no other sport can match. The only event that carried such melodrama was boxing but that was because Muhammad Ali took the fight for African liberation into the sporting arena. As one of his opponents said of him
"He put it on the line, brother
.
The representation he gave to the Black community will never be forgotten...no matter what''.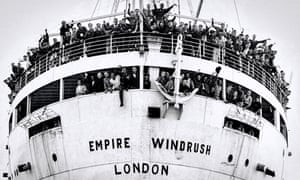 But it was a
Windrush Sunday
as descendants of that first boatload of West Indian immigrants to arrive to help "re-build"  the "mother-country'', raised the Union Jack way above all other sporting banners that historic day; even as efforts are seriously being made to deport the children of the immigrants or even some of the immigrants themselves. Clearly the English ruling class sees us useful fools.
Inside the boundary ropes: A dramatic tie. Super over. The man chosen to bowl England's last over is a young West Indian, who is playing in his first major tournament after having been fast tracked into the English team at the expense, some would say, of one of their most senior and successful players.
His history is that he played three matches for the West Indies U-19 team but was not chosen for the 2014 under 19 world cup as were players like Pooran, Allen, Hetmyer. Former English player and his Barbadian/Bajan countryman, Chris Jordan,encouraged him to use his British passport, his father being a citizen. No experience at that level but had a very good opening match and played a strong role in helping England reach the final after a series of unexpected losses.
So it is down to the final over and to the surprise of many he is given the ball. First game at this level. Whatever happens he would be immortalised as the player who won or lost the match and dashed England's hopes after 44 years of waiting to win this major cricket trophy in a game they gave to the world.
His first ball is a wide which brings on a free hit/extra ball and run scoring opportunity; then a six, but he held his nerve and led 
England into folklore and himself into legend. We the onlookers glued to television sets all over the world were more nervous than he was. In true Caribbean style we kept saying to one another "Hush...doh blight the boy''. He delivered literally and figuratively 
Not that the English media would tell it that way. It is all about Ben Stokes and his redemption. True he has salvaged himself since West Indies triumph in the last T-20 championships where Carlos Braithwaite gave him, and us, a super over of a different kind en route to giving West Indies a most unlikely victory. The BBC web pages barely feature Jofra, who, if he never plays another game, has his place in cricket history.
What if New Zealand had won? Oh that is easy. Jofra would have been blamed for everything happening in England at the moment - from the Brexit debacle to the confrontations with Iran. He would have been referred to as being West Indian born player chosen for England. Who knows if he would have been kept on the team?
Across the pond at Silverstone, another son of the Caribbean soil, born in England, created Formula One history by winning the British Grand Prix for a record 6th time. He is just as fast in the cockpit of a Formula One car as Jofra is on the cricket pitch.
Son of a Grenadian father, Lewis Hamilton has won the Formula One driver's title 5 times and is leading the 2019 race for it. He holds 
the record for pole positions in Formula One racing and is second only to Michael Schumacher in terms of titles won. His triumphs have enabled/assisted Mercedes Benz to win the constructors' title for 5 consecutive years. Only 34, Hamilton is already a legend in the sport. 

His story is unique in that one cannot play one's way in Formula One racing. A team must offer a driver a contract based on his performances in the lower echelon events in go-carting and Formula 2 calendars. Hamilton grew up in a housing estate, has a working class background.

Outside of Hamilton, the sport is for the lily white and super rich. There are no qualifying tournaments to allow a driver to be selected on a team. Like Tiger Woods before him Hamilton has gone where no Black person has ever gone before. No other is on the horizon either.

England as a sporting country can breathe again. At least until the Ashes series against Australia begins in summer. Not that it will comfort the descendants of the Windrush generation fighting deportation from the "motherland'. Nor that Boris Johnson, Prime Minister in waiting, is about to invite either of these 2 sons of the Caribbean soil to #10. We'll see.