In a shocking development, it seems that gov ernor of the Central Bank, Dr. Alvin Hilaire, did not have a clue that the Rowley cabinet had decided to amend the Central Bank Act of 1964 by including said amendments in the Miscellaneous Provisions (Tax Amnesty, Pensions, Freedom of Information, National Insurance, Central Bank and Non-Profit Organisations) bill 2019.
It also seems that he is not too happy with the amendments proposed by the cabinet which in his view would represent a fundamental change in the operations of the central bank after over fifty four years of operation.
Reports coming out of the bank indicate that there is great unease and disquiet among both management and staff of the bank about the amendments which would have the effect of turning the Minister of Finance into the Chief Executive Officer of the Bank, in effect sidelining the governor.
Dr. Hilaire's views are contained in governor's circular no. 2 of 2019 to all members of staff dated June 13 2019. The first line of the circular states:
"By way of media reports of June 10, 2019, management became aware of a proposed amendment to the Central Bank Act of 1964." 
Recently, Minister of Finance Imbert had
a public dispute with Dr. Hilaire
over the central bank's calculation of the costs to the national budget of the ongoing Venezuelan refugee situation in the country. We all know what happened to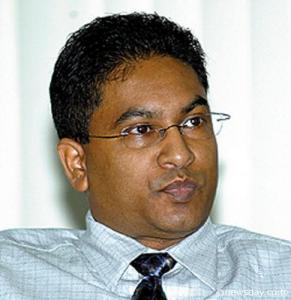 Jwala Rambarran, the Central Bank governor who preceded Hilaire
in the position. He was fired by Imbert for revealing how much foreign exchange was accessed by particular companies.