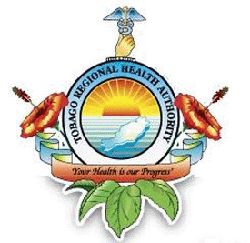 Following a directive from the World Bank in 1994 the Public health care service was reformed creating the Regional Health Authorities (RHAs); with the Trinidad RHAs falling under the control of the Ministry of Health and the Tobago RHA (TRHA) under the Tobago House of Assembly (THA).

This move, it was stated, was intended to improve the delivery of national public health care services in both islands, through greater efficiency, transparency and accountability by reducing wastage and corruption.

Separate boards were appointed for each RHA to ensure the implementation of the national health care policy. Unfortunately the various boards never functioned in accordance with their mandate and instead got involved in the everyday operations of the institutions; undermining the role of executive management resulting in poor governance with nepotism, wastage of public funds and abuse of power.

They knew that there would be no consequence for their actions as most of the individuals appointed to these boards are there based on political affiliation and not on merit and competence.

Take the TRHA as an example of the crisis of the national health care system. During the last eight years over four boards were appointed and over nine Chief Executive Officers (CEOs). No serious organisation, especially in public health care, can survive and effectively function in such a disorganised environment, where there is no continuity of programmes for the improvement in the delivery of public health care services to the people of Tobago.

To compound this crisis, Ms. Agatha Carrington who, it is claimed, had to run from the Eastern Regional Health Authority (ERHA) where
she faced mass revolt from the workers who were forced to take action over what they saw as abuse of power and authority; was imposed by the Kelvin Charles THA administration on the people of Tobago by appointing her Secretary of Health.
Health care workers in Tobago claim that since her appointment she has, on many occasions, overstepped her authority by getting directly involved in the daily operations of the TRHA, undermining General Managers, Managers and Supervisors with no regard for the policies which govern the operations of the RHAs.
Members of the current Board seem impotent and only concerned with maintaining office at any cost only to protect their perks and other benefits. Rather than focus on the critical issues concerning health care in the country, the Board is on a campaign of attacking and harassing hard working employees, who have told the NWU website that they are no longer willing to put up with it.
Some employees who have effectively functioned in vacant positions for over five years have been informed that they will be reverted to their substantive positions. No self respecting individuals would subject themselves to such wicked and malicious action, therefore, these workers have no choice but to challenge such poor industrial relations practices.
Here again is another example of this and previous boards overseeing and supervising reckless actions which will result in very costly litigation as they will have to pay their employees and high legal fees to their attorneys.
Word is that arrangements are being made with Mr. Lennox Marcelle for advice on industrial relations related issues. If this is true there may be some improvement in employee relations as Mr. Marcelle is highly respected in the field of industrial relations and is not expected to support unethical conduct from anyone.
In light of all the despair described above some hope exists. Recently two top officers of the TRHA have resigned. The first instance involves the Acting CEO, a very knowledgeable and experienced professional, refusing to compromise his integrity by refusing to implement improper instructions.
The second instance involves a young, vibrant attorney at law who refused to engage in or support actions that would have brought her reputation into public disrepute.
The current CEO of the TRHA is regarded as someone who has placed a huge value on her integrity by demonstrating in the past competence, adherence to policy, the rule of law and good employee relations. With such credentials how long will she survive in the toxic TRHA environment?
The only guarantee that the people of Tobago have in receiving the quality public health care services they are entitled to rests on the shoulders of the employees of the TRHA as those in charge have grievously neglected their responsibilities.
From general manager, managers, supervisors, administrative staff, health care professionals and other health care providers have a duty to themselves and to the people of Tobago. That duty is to come together to save the TRHA from wasting public funds and ensuring that they are respected and allowed to perform their duties as they have been trained to do.
Most of all they must reject all political interference in all its different forms and prevent the Authority from engaging in rash and oppressive industrial relations practices
.