Parliament has received notification of a Bill for debate, entitled the "Barbuda Land Management (Amendment) Act." The proposed Act
 will end Barbudans control over the land. Absolute control will now pass to the Prime Minister, Gaston Brown, and his government which resides in Antigua. The Act will proceed without input from the people of Barbuda. With the stroke of a pen, Gaston Brown's government will alter the way Barbudans have lived for more than 300 years by exposing the island to rapacious, land speculators.
The Land Management Act (LMA), seeks to make Barbudans complicit in their loss of control over the land by allowing them "to purchase freehold lands." The LMA also intends to place Antiguans (perhaps those who purchase Antiguan citizenship too) "on the same footing with respect to the dealing in freehold land." This means that Antiguans, as defined by the Brown administration, will be able to buy and sell land in Barbuda.
Presently, lands in Barbuda are the common possession of the people but all that will change with "freehold" because the LMA "gives all owners of unencumbered land (land not in dispute) the flexibility to engage in various dealings in land."
Nothing will, after LMA becomes enforceable, stop the government of Antigua and Barbuda from selling or leasing lands to the De Niros of this world. It was what Brown always wanted. Now he is seeking the backing of the law to turn Barbuda over to foreign capital in much the same way that the commanding heights of Antigua's economy are foreign owned and controlled.
While this open conspiracy against the Barbudans is unfolding conditions in Barbuda, since Irma destroyed most of their homes, have remained in much the same condition. No light, water, school, hospital, or airport. Those who try to return to Barbuda to secure their property and salvage what is left, have no reliable transportation to and from Barbuda. Quite recently, the government of Antigua complained that it can no longer foot the cost of transportation for the ferry (The ferry is now under repairs) which transports Barbudans. Barbudans will have to pay their own fare when transportation returns.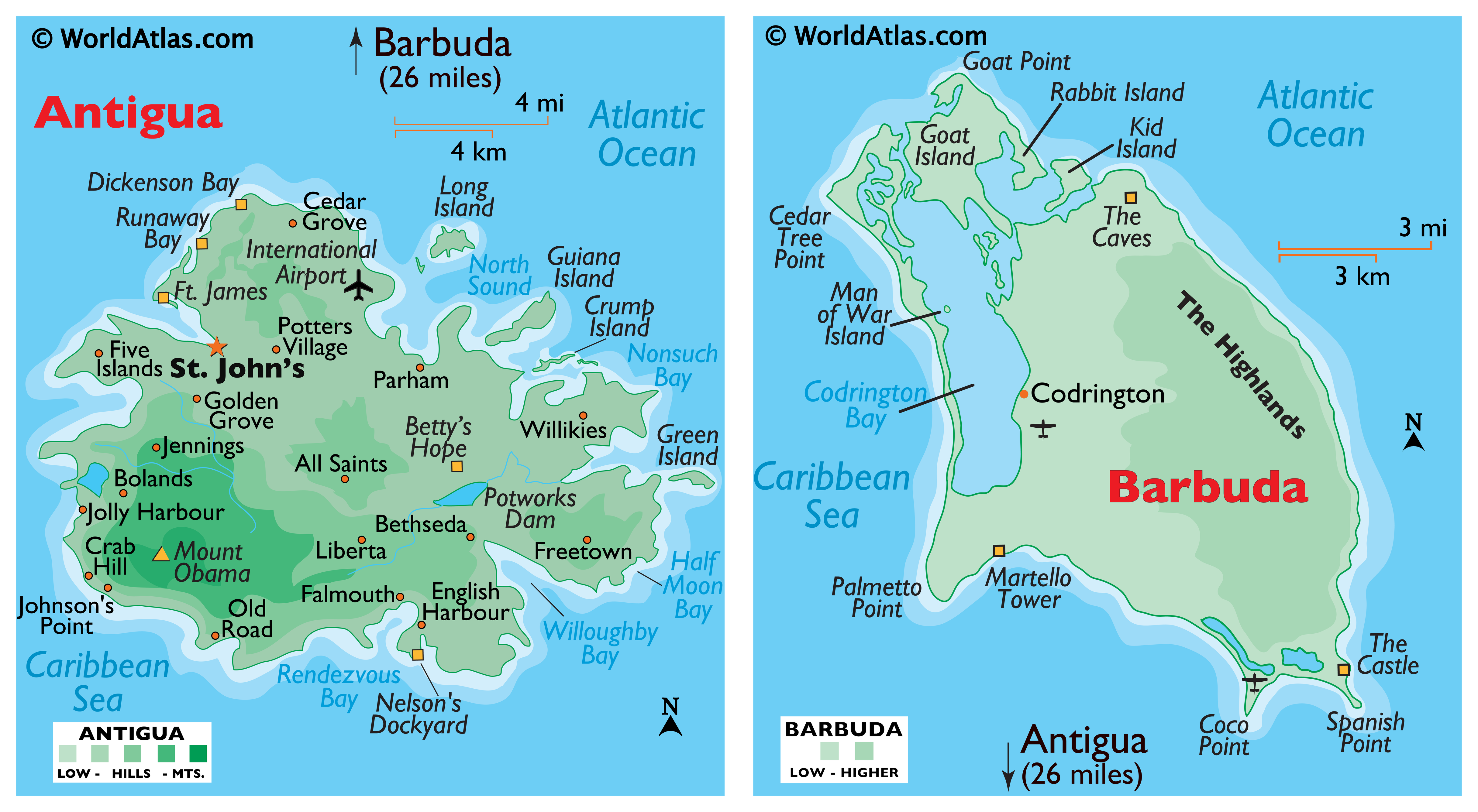 If and when Barbudans are able to escape their present condition in Antigua, they will return to live in a different Barbuda. The Barbudan Council will no longer decide who can and will use land in Barbuda and the people too will have to seek permission from Antigua to occupy any place different to where they will reside. The foundation of Barbuda's nationalism is being shattered. This decimation of a mode of life in evolution for more than 300 years will usher in a new form of social existence that will undermine the cultural traditions formed over the years.
PM Brown's dictatorial behavior, carried out under the guise of Parliamentary procedure, smothers Barbuda's local democracy in the proposed LMA. Born out of local struggle and political sympathy in Antigua, Barbudans won democratic control over their affairs in 1976. For the first and only time, in the life of Antigua and Barbuda's political history a community gained local autonomy. Nothing like this exists in Antigua and I know that PM Brown does not believe in community councils. In fact, he seems to believe that ordinary people, except for voting his Party into office, are not intelligent enough to make important decisions about economic matters.
His vicious attacks on ordinary people who dare to express opinions contrary to his on national issues is proof that he believes in the rule by a professional elite, he euphemistically labelled a "meritocracy." In short what that means is after you vote, shut up and leave governing to the professional elite in Parliament. This political philosophy always leadS to dictatorship because citizens are not going to be dictated to.
The struggle over land in Barbuda is also a struggle for ordinary Barbudans to exercise self-government. The two are one and the same. Land, Malcolm X said, is the basis of justice and equality. Lose the land and Barbudans will be subordinated to the conquering class of property owners, who, like in Antigua, will encircle them with private property signs which will limit or eliminate access to places once enjoyed by all.
Now is the time for all who believe in justice, equality and self-government to stand up for the Barbudans and call on Antigua to leave Barbuda's land alone.