Forget the new gas find. Forget the havoc that Atlantic LNG proudly 'local' and globally competitive has wrought on its workforce. Forget the sea bridge and the suffering Tobago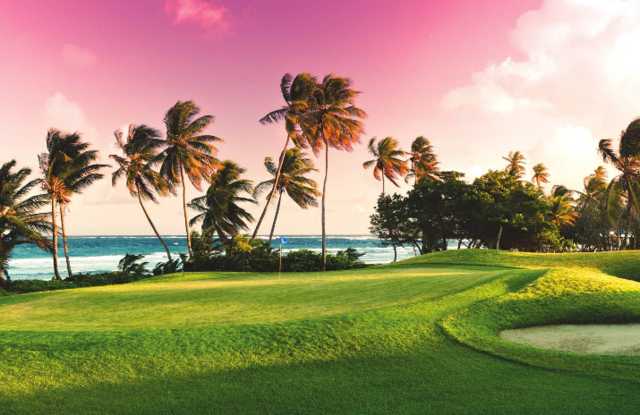 citizens as Rohan has. Hail to the chief and not the thief's working in his Cabinet. Our economic woes will soon be over. God is a golfer and is once again a Trini.
Didn't you hear? Two more golf courses are planned for Tobago plus the one that is already in full use in Tobago and the one in 'Plantations'. With these three added to those already in existence, the Caribbean will now be a Mecca for tourists. The region will undoubtedly be hosting major tournaments in the future.
Oil and gas! No...no…Pay attention Oil and GRASS. No tanks to maintain, no oil spills, no tax breaks for exploratory drilling. Thackeray Driver could live up to his name as golf pro. Bas could come out of retirement and partner with Duprey on the greens and fairways. Rowley could swing his way out of the bunkers and sand traps while denouncing the parents of those who steal from priests/pastors. Mariano Browne will now have to think of throttling someone other the Prime Minister or Ancel "LEAP" Roget.
And what about the political parents of young parliamentarians who steal from the Treasury while on junkets right next door or up the islands? Oh gawd! All yuh does be going good and then all yuh does start them kinda talk.
Read the fine print again and again and again. Parliamentarians, politicians of all stripes, magistrates who are going back and forth between judgeships, burly/burlesque ex-Housing Ministers, these are NOT required to harbour such sentiments. They can steal WITHOUT GUNS and leave a whole country more tied up than Father. Harvey. Think of it as a sort of ethical and moral immunity: Integrity not required.
Where were we? Oh the new energy policy based on oil and grass. Nor could the announcement have come at a more fortuitous time. Remember comrades, earlier this year there was a consultation on developing Sports Tourism. Not long after the Tourism Development company was closed down. Either Shamfa, who is now more silent than Rudi Indarsingh in the UNC administration, did not attend that conference or was on the phone if she was there.
Nor did they invite Minister "Bomcee in the hand/Bottom in de road Darryl'' because he was to go home, not to the ''Plantations'' after the meetings, which is contrary to Ministry policy regardless of who wants to feel shame about parenting. So folks, God and Tiger Woods have answered our prayers and now we arse is grass.