"For start we have no land space to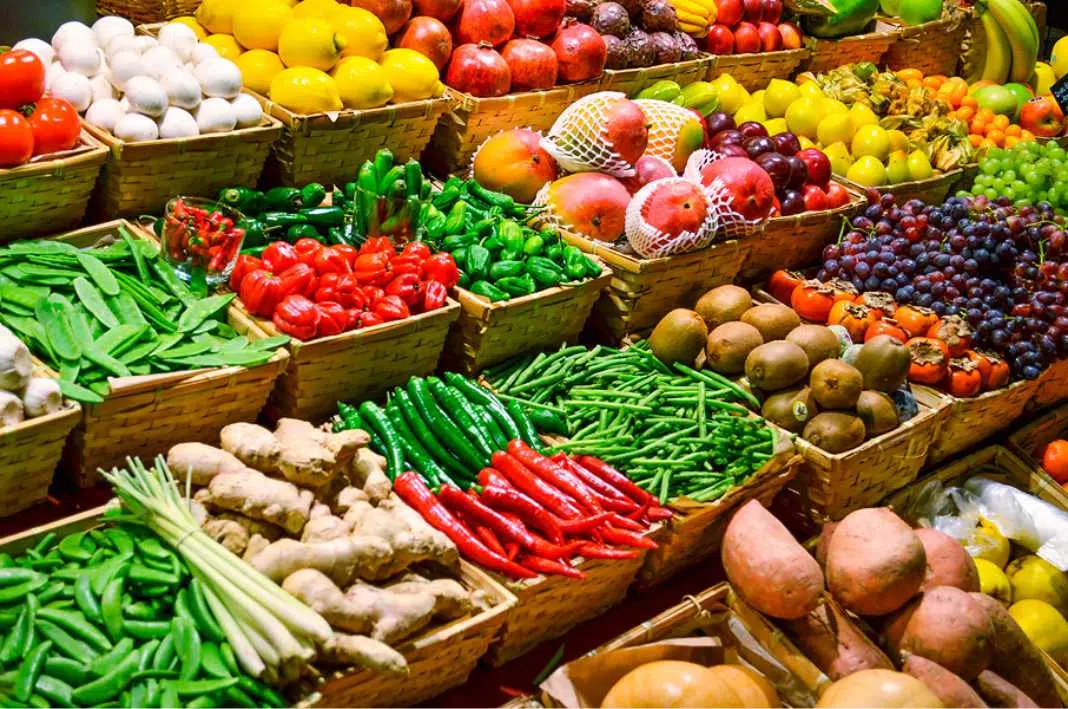 talk about to get involved in agriculture
to get economies of scale. We must do
everything possible while holding on
to the gains and support of sustenance
from oil and gas.''

Keith Rowley/Newsday/October 2018.
When the Covid 19 pandemic impacted on our food supply system and panic buying began to set in, the question of food security once again became a matter of grave concern. It occurred to me we would now have to listen to those who for years have produced food for the local market under the most trying conditions. From the late Norris Deonarine, Ragoonath Khemraj, Selwyn Sukhu and Glen Ramjag of the National Foodcrop Farmers' Association to Shiraz Khan today. It occurred to me that if we are in any way to be able to feed ourselves, agricultural policy at some stage must involve land reform or some type of land policy review.
While I am far from being aware of all the issues affecting food production and the goal of food security, I take a keen interest in public issues, particularly as they affect the working people of this country. So here is my two cents worth.
If we look closely the statement attributed to the Prime Minister then, it suggests that we are short of land space. First, any holistic look at food security must approach it as
a Caribbean-wide exercise.
Even so to anyone familiar with the history of Trinidad and Tobago even in a rudimentary way. Rowley's statement sounds incredible.
We produced sugar cane for export, we grew our own rice, we had cocoa, coffee and citrus industries. On the East Coast and in the Deep South there were flourishing coconut estates. The late Dr. Steve Bennet bred the Buffalypso strain of cattle here in Trinidad. The University of the West Indies was formerly the Imperial College of Tropical Agriculture, one of the leading research centres in the British Empire. For very many years I have asked myself whenever I pass Mt. Irvin in Tobago
" Why is this not one giant agricultural estate?"
One of our leading agronomists, Dr. Peter Vine, has been teaching at the University of Mozambique for some 6 years
Yet here we have a former Minister of Agriculture, who at the time of the statement had, as Prime Minister, closed down the Petrotrin oil refinery, advising us to
'do everything possible to hold on to oil and gas'
. To suggest that we do not have sufficient land space sounds strange. Sufficiency is not just acreage but what is done with the land. We have Tucker Valley/Chaguaramas where the Guave Road farmers have been displaced to develop resort tourism.
It must be noted that Dr. Rowley led the PNM cohort in a march from West mall to Chaguaramas, in protest against the policies of Dr. Bhoe Tewarie and the Chaguaramas Development Authority who were facilitating efforts to turn the area into a Disneyland type theme park.
When Caroni 1975 was closed down in 2003 15,600 of the 77,000 acres were allocated to the retrenched workers of Caroni resulting in a bureaucratic nightmare that has dragged on for almost two decades and is still not completed.
Much of the land was not suitable for the two acre farms that were touted
. There was a range of technical issues that added to the frustration of the stated objective of increasing food production. They include: land clearing and levelling, absence of irrigation infrastructure, low nutrient levels, inadequate drainage, high soil acidity pH. 
Much of the remaining land was divvied up between the big boys, party financiers, friends and family, under both arms of the two party regime (
red and yellow balisier - much of a muchness)
which has been sucking the blood of our people for decades. My comrade
Gerry Kangalee made some notes dated 2003 about the closure of Caroni
that in some ways proved prophetic.
Petrotrin is/was the largest landowner in this country. It owned 242,000 acres of land onshore; at least 25,000 acres of which were non-oil holdings managed by its subsidiary Palo Seco Agricultural Holdings Ltd. (PSAEL), which is now shut down. Now that oil industry is in decline one must ask to what use would these lands be put? Given cheaply to the 1% who are now clamouring for the State to rescue them?
Housing estates, shopping malls and chicken farms have been built on our Class 1 River estate soils.
Agriculture is now practised on less than 25% of these soils. while futile efforts were made to turn poor agriculture soils like at Waller Field into viable farms.
As was said earlier, sufficiency is not about size and acreage. It is about what best use is made of the land in terms of production. Ten acres wisely farmed can be more productive than 100 acres poorly used. The famines that occurred in the '70's and '80's in Africa were due in large measure to drought brought about by depletion of the soils brought about by hundreds of thousands of acres of crops used for producing for export without examining the consequences. When it was all over the multi nationals simply packed up and left.
One can also look at the issue of institutions such as the prisons feeding themselves. East of the Youth Training Centre and South of the Maximum Security Prison at Golden Grove there is a huge fenced off area overgrown with grass.
It was intended to house all those who were to be arrested during the UNC called State of Emergency in 2016. It remains there unoccupied still. The present crisis has led to a shutdown of schools. Given that food production is a pressing concern, one wonders whether we are going to demand that it be given its proper place in the curriculum. And that the Youth camps which were the best vocational centres in our country, with agriculture at the centre, should be re-opened.
Not to be left out of these conversations are the health professionals. A policy of public health awareness must be followed. Two to three years ago there was a conversation about what is served in the cafeterias in schools. When we reform our agricultural sector we must advise what foods are healthy and what are not. The Corona Virus, for example, is considered by some to be a "zoonotic disease'. This is a condition which is transmitted from animals to humans. Modern living conditions where humans encroach on the living spaces of animals facilitates this.
Regardless of one's religion, race, national identity, gender we need the basics of food, clothes and shelter. Food is the most urgent. To live we need to feed ourselves. We have to overcome culturally ingrained perceptions about the role of our food producers and where they are in the social hierarchy. Neither is it just about everyone making a garden or 'mindin' fowl'. Our housing areas are apartments, high rises, cities of concrete and clay.
It is clear that there was never any serious approach to achieving some level of food sufficiency. This would, of course, have put a spoke in the wheel of the 1 % who are heavily involved in the importation, distribution and retail of food. And we can't do that to our red and yellow balisier (
two administrations/one regime
) financiers can we? Food is a human right. We must be prepared to fight to defend it.