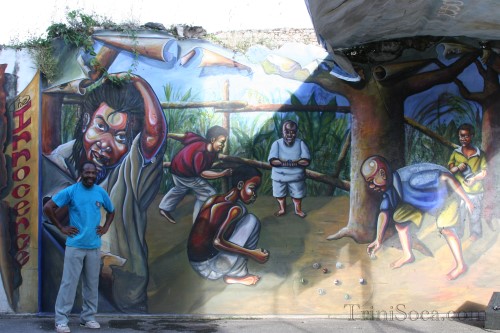 The CALL for the organization of African people is based on a critical analysis of reality. The fundamental basis of the analysis is that, "WE ARE ONE AFRICAN PEOPLE!" The fundamental nature of our reality is that, "WE ARE AT WAR!" Some Africans refuse to accept this reality while others reject our analysis of it. This makes organizing difficult, since we cannot move forward until the masses of our people understand and accept both the reality and the analysis of it.
It is well known that oppression breeds resistance. But since we deny our oneness and deny that our enemy is one, our resistance remains instinctive, uncoordinated, unplanned and unconscious. We neither benefit from our heroic victories nor learn from our tragic defeats. We meet slaughter with blissful ignorance and accept death without purpose or recourse. We die in denial without ever having lived and betray the blood of those who brought us to this time in space. All of this will only change when we organize on the basis of our African identity. Once we see ourselves as one people we will understand the depth and scope of our condition. Once we are so organized we can effectively resist those who wage war against us.
The truth lies bare and the facts are frighteningly clear. The well worn enemy tactics (counter insurgency) are internationally evident. It is one thing to destabilize our families, our communities, our cities or individual nation-states. It is something else altogether to destabilize our world. They eliminate our genuine and potential leaders with murder, incarceration, exile and corruption. They destroy our genuine organizations and governments. They destabilize our populations through mass population removal, economic deprivation, and genocidal warfare.
They impose neo-colonial leaders and neo-liberal policies of inclusion, privatization, and neo-liberalism as means of social redemption. Through these means they keep us in refashioned colonies and reduce our instinctive, unconscious rebellion to nothingness. These are the same methods the imperialists are using in Syrian, Afghan, and Iraqi wars. They are the methods used against Africans in Libya, Sudan, Brazil, Trinidad, Panama, Pretoria and Baltimore. These are age old capitalist strategies played out on a worldwide stage against the most degraded sector of the human family. This is millennial divide and conquer and African people are the divided and the conquered.
Our denial of evident realities induces us to reduce this counter insurgency to isolated cases of mass incarceration, police brutality, gentrification and democracy. We do not wage effective international resistance because we do not acknowledge being under worldwide attack. Bombs in Libya are not considered an attack on the black faces of Soweto. Kidnapping, torture and murder of girls in Nigeria is not understood as an attack on the African feminine everywhere.
Police and internecine violence in the cities of America are not seen as attacks on African manhood throughout the world. Our denial of this war on us does nothing to end the siege. Refusal to accept the existence of a common enemy does not make them less brutal or diminish their international character. Denial that we are a people at war only undermines our ability to organize, unite and conquer our liberty.
We will never get organized until the masses of African people see the need for it. We will see this need when we see ourselves as one people with one enemy waging a single international war upon us. The time has come to open our eyes and see the world as it is. We have to understand our world if we are ever going to change it! Now is the time to get organized.
Answer THE CALL to get organized by sending an email to
thecall@yahoo.com
, stating your name and where you live. For more information visit:
The Call@CirclesofLightandLife
on Facebook.