News & Comment
The Union frequently comments on events or receives news of general interest and these are documented on this page.
Subscribe to posts
As Massy Stores gears up to downsize, it is imperative that we "overstand" why this is happening.
Forget Imbert and that "economic turnaround" nonsense. Even in economic prosperity employers do their best to minimize manpower costs or any costs associated with production; the employer class calls it "maximizing their productivity costs" but we all know what
that
means.
What is happening at Massy Stores was inevitable. Those who didn't see it coming need binoculars, instead of glasses! Why do you think that they started their
"environmental protection"
initiative? No bags really meant no packing attendants. With the public
"making them out"
and them being lampooned on social media by people such as Sunny Bling, they had to lash out; it is akin to Arthur Lok Jack's
"...wouldn't get more hospital beds."
statement when Patrick Manning's attempt to buy an executive jet was met with public decry and the contract was subsequently squashed.
Comrades, all this is the emotional response of capitalism. It cannot be fought and put down by wishes. It cannot be conquered by electing officials that are ruled by a few people who receive more government handouts than the poor and needy, while trying to take away the facilities that help the poor and needy.
The argument that capitalism embraces competing business forces that in turn force prices down is also a myth. When we had one telephone company, we clamoured for more. Now we have Digicel competing with B mobile (TSTT), have prices gone down? We have Flow, Blink, Digicel, DirecTV, Green Dot et al providing TV and internet services simultaneously, are prices being reduced?
We have a myriad of Supermarkets and Mini-marts all over our twin island state, yet food prices keep escalating. So how has capitalism as an economic concept improved our society? How has capitalism addressed the social disparity that it promised to address? The same percentage of persons who elevate themselves out of poverty in the capitalist way of surviving, is the same percentage of people who keep the mass poor and ignorant.
To fight this scourge of capitalism without bloodshed is to elect officials who are willing to change our system of governance. Where electing them into office is not the end of public contribution. Where, we, the mass of people, have a say beyond
"reddening we finger".
Let us look for such people. Let us among ourselves form another party or parties that are willing to coalesce for this purpose and not for the purpose of the trappings of office. If we cannot do this or are unable to find persons who can carry out the people's mandate, then we are truly a failed society.
I have hope that we are not.
FORWARD EVER!!! BACKWARD NEVER!!!
I don't know Ms Angelique Bart and I don't want to be branded, like Impsbert, as shooting the messenger. Ms. Bart is a tax expert. After all, she spent seven years as a senior partner at PwC, described as one of the "big four" audit firms in the country, and for the last seven years she has been a partner at the law firm M. Hamel Smith and Co. This is the leading law firm in the business world.
Ms. Bart has called for the taxing of doubles vendors and taxi drivers and I really can't argue with that; given how our economy is structured.
I'm not too convinced that the figures this powerful lady cited as being the value of the doubles industry reflect reality, (200 doubles sold in five minutes? Really Ms. Bart!). But, be that as it may, I am afraid that Ms. Bart
displays a class bias in her focus on doubles and taxi sectors.
There are large sectors of the economy where tax non-compliance is the norm, but the doubles and taxi sectors are certainly not the worst offenders. I am saying this after Senator Allyson West: another tax expert.
According to
this website
West is the:"former Partner and Territory Tax Leader in the Tax and Corporate Services Department of PricewaterhouseCoopers (PWC), Trinidad and Tobago (T&T). She is a senior member of the Law Association of T&T, registered to practice law in T&T", She of, course, now the Minister in the Ministry of Finance. Interesting that both Bart and West are connected to PwC!
Back in October 2017 in a speech to the American Chamber, the very organisation where Ms. Bart focussed on the non- compliance of the doubles and taxi driver sectors, hear Senator West:
"…the Tax Gap is between 11 percent and 18 percent, or between TT$12 billion and TT$15 billion. Estimating recovery of 68% of that shortfall, the shortfall of revenue by tax type is as follows:-

• Corporate Tax Gap TT$5.1 billion and TT$6.6 billion

• VAT gap between TT$1.9 billion and TT$2.4 billion.
Suddenly the wildly speculative $200m proffered by Ms. Bart begins to look like chicken feed when compared to the tax gap, according
to Senator West, of $12 to $15 billion. Odd that she didn't advance a figure for the taxi drivers…maybe if she had to ride the maxi everyday…!
The Minister in the Ministry went on:
"It is commonly felt that a significant segment of certain categories of economic actors do not bear their fair share of taxes, they include

• Doctors

• Lawyers

• Insurance professionals

• Taxi drivers

• Food vendors

• Carnival band producers

• Artistes and sports persons
The last four categories named by the Minister could hardly rival the first three categories in tax non-compliance. The focus is at the bottom of the scale. After all how can one go after the very people who keep the fees and the contracts running, so that they can minimise their tax liability?
So, although Ms. Bart considers herself an "employee" (that's a good one!), her focus is really to defend the privileges of the one percent.
Sparrow says it best
!
Minister Garcia has objected to the appointment of Mr Michael Dowlath, the principal of Naparima College, to the post of Campus Registrar of The University of the West Indies, St Augustine on the frivolous grounds that there were no consultations prior to his application. Minister Garcia is claiming that it is protocol for all parties involved to have consultation with him before Mr Dowlath's application for the position.
In the first instance, does a principal have to consult with the Minister of Education to apply for another job? This would be putting the cart before the horse. The sensible order would be to first apply, and, if one is successful, then to inform the Ministry of one's intention. And should this not be the role of the Permanent Secretary, and not the Minister? How can this possibly be grounds for objection? The question is whether Mr Dowlath is a suitable candidate or not. According to the The University of the West Indies, not only is he a suitable candidate, he is the most suitable candidate. It seems to me Minister Garcia is behaving like a child.
Obviously it is not a simple matter, rather it is one of simplicity, on the part of Minister Garcia. First he says that he objects because Mr Dowlath did not consult with him. Then he says that he objects because The University of the West Indies did not consult with The Ministry Of Education. Which one is it? Is it both? By what public service regulations, authority or law is it mandatory for The University of the West Indies to first consult with The Ministry Of Education to accept an application from a principal?
Minister Garcia further stated that The University Council took the position that the post has to be re-advertised. Why? Is the Council now saying that they did not adhere to some protocol? Are they also saying that Mr Wade Mark is mistaken, that there actually has been a breach of some 'public service regulations, authority or law that could have provided the minister with such a basis for his objection'. So must Mr Dowlath now suffer because The University Council made a blunder?
I have scanned the news and cannot find any release by the University Council. Is the Minister speaking on their behalf or is he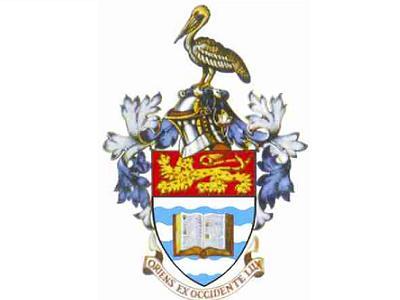 speaking for them? This brings us back to the question of how Mr Dowlath made the short list for interviews in the first place, his application should have been rejected on the very same grounds. So, is Minister Garcia saying that this highest body of The University, The University Council, is ignorant of protocol, public service regulations, authority and law and industrial relations practices? Is the Council also admitting that they are guilty? They were well aware of them just last year!
I am suspicious of Minister Garcia's motives. This is the same minister who broke protocol just last year (2017) in announcing the appointment of a new UWI Chancellor at a post-Cabinet media briefing on April 20. Not only did he break protocol in making the announcement, which was to be done by The University Council (University Statute 4), but he was also completely out of order to make such a pronouncement because a final decision was not yet made and was on the agenda for the upcoming Annual Business Meeting of University Council on April 27. Minister Garcia should now apply the same rule to himself and resign.
And what utter stupidness is this that Minister Garcia would have us believe that this prior consultation that he is whining about happens all the time and is normal industrial relations practice? That never happens! What idiot would really approach his boss for permission to apply for another job? It seems to me that Minister Garcia is not acting in a fair manner. A candidate cannot be made to lose an opportunity for such puerile reasons.
If Mr Dowlath, The University and The Council had all informed him of the intended application, would he then have objected? On what grounds? And if he did, does that mean that Mr Dowlath would not have been able to apply? Would that not have been victimization? And if he did apply, would his application be rejected because of the Minister? That would also be victimization. Citizens must question these corrupt political interferences by government ministers. They work for us, we pay their salaries and they must be held responsible and be made to resign if found guilty.
We're in an economic crisis. At least we've stopped the silly debate about whether we're in a technical recession and whether the country faces a serious financial crisis. Things are bad, we all agree. But just how bad, and what ought we to be doing about it.
Listening to some of our political leaders, one would be forgiven for thinking that the problem is well understood by them and that actions have been taken to deal with its effects. We should look forward to brighter days ahead as a result of the wise leadership that will lead us out of troubled waters.
I beg to differ. Firstly, the problems we face are unlike anything we've encountered before, and that needs to be understood before we can have any chance of finding a successful route out of the mire. So today I want to discuss the genesis of our economic difficulties and why the path we have so far followed will not lead us out of the morass. In future columns I will discuss some of the actions I believe might achieve success. I don't want to simply criticize. As always I propose to offer solutions.
I'll start with what we all agree on. It is that our economy is totally dependent on revenues from the traditional energy sector. This has been the case for decades and is our greatest vulnerability. Any shocks to the buoyancy of that sector has a disproportionate impact on our economy. In simple terms we have nothing else to fall back on either for income or foreign exchange generation.
We're told that we've been in this position before and that we've weathered the storm as a result of prudent action by our leaders. We're told that we should therefore have confidence in their ability to lead us again out of our difficulties. They are wrong.
On each past occasion, energy prices have rebounded within a few years and have gone on to new record heights. This is what really got us out of the mire on those occasions. We did take drastic action once before that allowed us to ride out the storm until happier times, but I do not see evidence of any such measures being taken today and I certainly do not see a bright future for our energy earnings in the medium term.
This is for two reasons that have not previously existed. Firstly, perhaps the greatest consumer of our energy products is now a major supplier. The US is now a huge producer and exporter of oil and gas, two products that they previously bought from us in large quantities. That market is not going to return. At the same time other new producers are emerging including Guyana on our doorstep. It must also be understood that many of these new entrants are producing output at lower cost than we are, adding to the demand led pressure on prices.
As if that was not enough, we have the emergence of cost efficient alternative energy sources. In other words, in addition to the growing glut in conventional energy supplies, there is the growing trend towards the use of other sources of energy meaning that increased supply meets reduced demand for oil and gas. This trend, a perfect storm for us, is predicted to accelerate in the decades ahead.
Our problem is therefore a structural one, i.e. it is not likely to go away any time soon and demands a structural response. We must reshape our economy to meet the realities that we face. Tinkering at the fringes as with no more bottled water at meetings is as extreme an example of "rearranging the deck chairs on the Titanic" as one could imagine.
Every aspect of our economic and financial management should be under review and the subject of open and informed debate. We should be constructing a Vision 2030 looking only at the economy. Ideally this should be led by our ruling politicians but sadly they do not only fail to lead the discussion, but they deny access to relevant information at every turn thereby stifling effective discussion that could yield solutions to our malaise.
Additionally it is clear that sacrifices will have to be made. Two critical aspects grab my attention. Firstly, we should not revert to "same old, same old". Rather than a blind attack on transfers and subsidies let us look at the whole panoply of possible actions. Let us quantify the savings that could be achieved through reform of the State Enterprise and Public Utilities sectors. I would hazard a guess that the potential savings there run to more than five billion dollars per year. It would need bold and powerful leadership though.
We should secondly address corruption and waste in all areas of the Public Sector. The prize here as well runs into billions of dollars annually. Before sending our most vulnerable workers home and before cutting help to the needy a forward thinking government would grasp these opportunities forcefully.
There will be pain and some people will be worse off. The longer we wait before taking action, the greater the pain and the greater the number of people who will suffer. This is a time for strong leadership that is prepared to act forcefully in the country's best interests. That means tackling some powerful groups and upsetting some people with whom our leaders might otherwise be cosy. There is a political price to be paid in the short term but gain to be had in the medium.
The good news is that the economy has been so badly run that savings abound that we could and should be exploiting. Additionally, there are some obvious steps that we could be taking to diversify the economy which I will explore in a future column. My sad prognosis is that we're in a terrible state with the risk of our condition worsening severely and very quickly if we continue on the current path.
Paradoxically, because we've been so badly managed, there are quick and effective fixes that can be implemented if only our leaders could show a clear understanding of the problems and a willingness to act, at all times carrying the population with them through open dialogue and a sharing of information and ideas.
David Walker -
d.walker@alcindorwalker.com
and
www.straighttalktt.com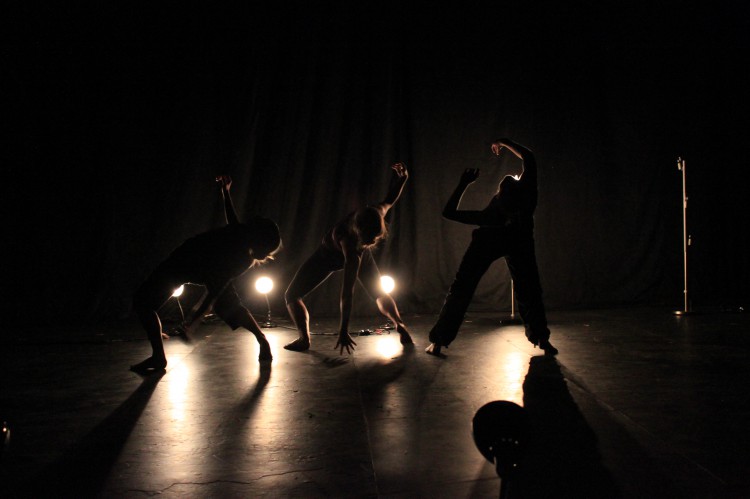 It would be interesting to know what percentage of the population follow the happenings on the international political stage. I say this because, we aren't paying much attention to the machinations of the major power blocs, which are jockeying for positions of influence over the human, mineral and financial resources of the world.
These developments, in most instances, appear to be about matters which to us may be pertinent only to the country in which they emerged or may appear to be the business of the countries that are confronting the negative impacts caused by economic and environmental abuse.
Currently the state of affairs in the world demands that we must pay attention, notwithstanding our own gloomy situation. It's necessary for us as a people, to ensure that our leaders keep on top of the international developments, to ensure that we are properly informed and that we are prepared to protect ourselves against any negative consequences. Those of us who try to follow issues of international significance, such as the allegation that Russia interfered in the Presidential election in the USA in 2816, are aware of the negative consequences rightly or wrongly which Russia had to face.
America declared political and economic sanctions against the Russian government as well as certain citizens. In addition, member countries of the North Atlantic Treaty Organisation (N.A.T.O), also declared sanction on Russia, concerning those issues. The alleged interference in the civil war in the Ukraine, which led to the breaking away of Crimea, which declared itself a republic, with allegiance to Russia, as well as the two other states, which also declared their independence from Ukraine, remain a bone of contention between Russia and the NATO countries.
When these issues are added to the very explosive situation currently playing out in the Korean peninsula where America and North Korea seem intent on causing a nuclear war, it becomes necessary for us to begin to pay attention.
Although we are a small country, our size does not prevent us from expressing a view. Whether we like it or not, whether we agree with the political and economic system the people of North Korea, China and Cuba chose for their social and economic development, we do not have the right to decide what choices they should make. Also, we cannot tell the people of Europe and America what political and economic system they must choose. Since that is the case, it is reasonable to conclude that America and Europe do not have that right.
If we proceed from that premise, then we would not have any difficulty understanding why it is against international law for countries to interfere in the internal affairs of sovereign states. Issues that are of grave importance to all peoples who live on planet earth, include the proliferation of nuclear weapons.
America, Russia, China, India, United Kingdom, France, Israel and Pakistan have them, but America is resistant to any thought that North Korea and Iran should be allowed to have nuclear weapons. North Korea, having had the experience of war with South Korea in the 1950's, which was supported by America and learning from the negative experience of the Grenada revolution in 1983, it concluded that the only option available to it, was to obtain nuclear weapons, in the event of an attack from America.
In the case of Iran, it was able, successfully, to convince the world community that it acquired nuclear technology for peaceful uses only. The significance of a small country such as North Korea acquiring nuclear weapons changed the psychological balance and has shifted the element of fear significantly. Where, originally, the USA would have thought that an attack on North Korea would be a walk in the park; they now have to consider the real possibility of a substantial loss of American lives on American soil, if they choose to underestimate the real possibility that North Korea has the capability of striking American cities with its nuclear bombs.
But while the above-mentioned issues seem to be the main bone of contention, between western capitalism and China, Russia and North Korea, the real bone of contention is the realty of the growing influences of China and Russia on trade and the emergence of North Korea as a nuclear power. The fact that it has demonstrated that it can become the developing countries "David" to the American's Goliath; that is to say, the ability to demonstrate that to speak out in defence of one's country is not dictated by size, but by the conviction of the correctness of the decision to adopt a certain path to economic development. North Korea has adopted that stand.
When that is taken together with the economic decisions taken by China and Russia- example: the silk road projects, the B.R.I.C – and their plans about ditching the dollar and replacing it with the Chinese Yuan as the International currency for all transactions in oil, the extent of the damage that such a move will have on the US economy is staggering.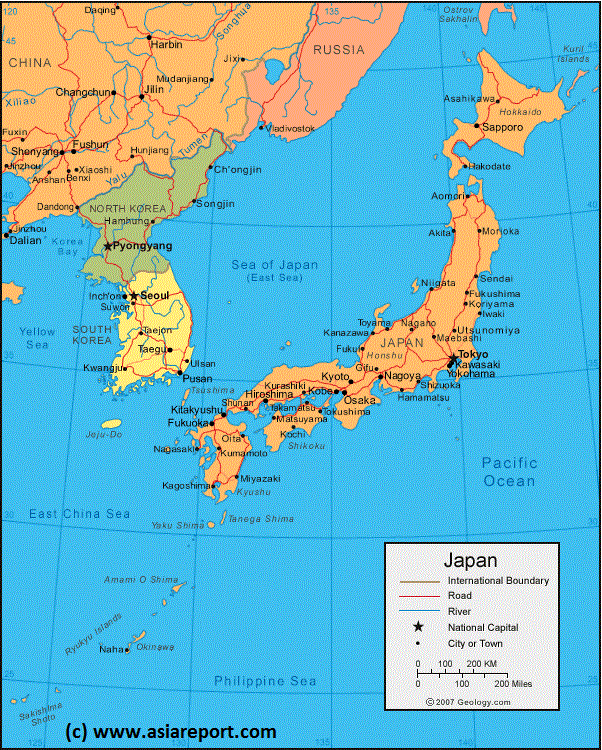 Such a move will cause a major infrastructural shift, in the international economic and financial markets and, by extension, in the interest of countries doing business with the US. One would recall that when Gaddafi tried to make the shift from the US dollar he was murdered and Libya devastated. So that the verbal wrangling that has been happening between Trump and Kim over North Korea's acquisition of nuclear weapons also has a lot to do with the real potential of China's ability to dominate the South China Sea, with the support of North Korea, which is now in possession of the potential to challenge the US presence on the Korean peninsula.
This development is significant in the current geopolitical climate because it challenges the ability of the US to throw its weight around without risking the possibility of a counter response that could inflict extensive damage to human life and property. This is the stark assessment of the current political situation existing between the major super powers; especially when you add the recent announcement by President Vladimir Puttin that Russian military power is not to be underestimated.
What these countries have done, by their actions, is to throw down the gantlet to US exceptionalism, challenging its claim that it has inherited the right to rule the world, following the collapse of the Soviet Union.
Where does that place small island nations whose jurisdictional influence hardly extends beyond their borders? Do they not have a voice in matters of this nature which can affect the peace and security of their respective countries? I am of the view that they do.
If they do not unite on anything else, they cannot fail to unite against the real possibility of a nuclear war. In this regard, the temptation to remain neutral will expose those who are tied to neo-liberal ideology, from those who are prepared to respond to the need to protect the interest of all countries, which believe in a world free from war and dedicated to the task of building peace and security.
To adopt any opposite stance, would be to stand on the edge of a world confined to darkness and regressing to a place further back than the stone ages.
Trinbagonian and Caribbean Icon, Iya L'Orisha Dr. Molly Ahye, has transitioned to the realm of the ancestors. She was 84.
Molly was a key personage in the areas of dance, cultural research and the Orisha Tradition. She was probably the most important collaborator with Beryl McBurnie in the pioneering project to put Caribbean dance on stage in the period of the 1950s and 60s. Here her contribution has not been measured.
Dr. Ahye did important writing in the area of culture research that again is still to be properly disseminated. We mention her two books,
Golden Heritage
, documenting our local folk traditions and
Cradle of Caribbean Dance
that tells the story of Beryl McBurnie and the Little Carib Theatre.
Molly was (and is) a priestess in the Orisha Tradition and played a pivotal role in that critical period when the Tradition moved out of the shadows of persecution, harassment and stigmatization into the sphere of public visibility and acknowledgement.
With the organization Opa Orisha Shango, she pioneered such efforts at national visibility. Here we may note the establishing of the Oshun Festival as a public nation-wide observance. This was also the first step in establishing the public calendar of Orisha festivals that we have today. Opa also endeavoured, perhaps for the first time, to, in effect, establish a comprehensive register of Orisha shrines.
Molly was made the female head of Opa Orisha Shango and given the title Iya L'Orisha of Trinidad and Tobago. But Molly was not one for artificial boundaries. In earlier years she also did important work in the area of liturgical dance for the Catholic Church.
Let it also be remembered the tremendous work Iya L'Orisha Ahye did across the world. And here for instance we may mention her research on the Tradition in Brazil. And I recently discovered she is well-known in Cuba.
Finally we may speak of her international collaboration with Marta Vega in the founding and establishing of the "World Orisha Congress" that was first convened in Nigeria. Iya's funeral takes place at Clark and Battoo Tragarete Road, Port-of-Spain on Wednesday 25th April at 10.30 am.
In 11.14 seconds of speed, a young woman from a 'hot spot' in Trinidad storms the walls of history, giving us our first global sprint title by a female. She had the attention of the announcer who spoke of no one else except in relation to her. 
Congratulations to Queen Michelle, whose name already adorns the "Wall of Respect" erected by ex-national football player Junior Phillips at Haig Street. 
Included are the sons of Carenage then and now such as Bernard Julien and Kelvin Molino. Mr. Phillips is another of those heroes of community who are not seen on television but who spend their time turning youngsters around

In a time when the faint hearted could fall into despair, moments like these remind us that we are of worth regardless of the venal and smelly tapestry woven by national political leaders and crumbled labour leaders. Such who would trundle on old men for their belongings, disadvantaged Caribbean neighbours and personal female staff.

The turbulence of her drive into the athletic history books has really scattered many a mocking pretender and stirred a punch drunk an
d battered national leader into action

Where to start? A well known ex-national athlete who suggested that some people were lane fillers and would never get a podium? The leadership of the local federation which attempted to put the final responsibility for the selection bacchanal on the Olympic Committee? 
I may have already explained that the Olympic committee can only turn down an athlete who is in rule violation; such as submitting a qualifying standard from a non-sanctioned meet or under suspension for a doping violation. The Ministry of Sport from whom getting support is like pulling teeth without Novocaine?
Ms. Ahye has proudly raised our flag in the highest diplomatic forum in the world, the corridors of sport. I remember Colin Croft telling me of meeting a Chinese who knew of Brian Lara, but try as he did, he could not remember for which club then Prime Minister Basdeo Panday played, after Croft asked him who Panday was.
Is it a co-incidence that Darryl Smith was slated to handle requests from our recently departed Archie, as in airport lounge departed, for houses for his friends? No. I think events in the Gold Coast forced the Prime Minister's hand. Had Darryl stayed he would have had to go to the welcoming party at Piarco in handcuffs. 
Thanks again Queen Michelle. The young Carifta athletes, recently hammered in the Bahamas need something to lift their spirits and renew their hopes. 
The Primary school championships are scheduled for next month and the little ones need something to dream of; to believe that our neighbours to the North are not invincible. 
And we need to know that the future of track and field does not lie with athletes on'' tired Carnival legs'' with friends in high places. Go look at the race again.

Congrats again to Michelle, her former club and her community; for facing the odds on and off the track and letting her running spikes do the talking...the mark of a champion.
Winnie Mandela visited Trinidad and Tobago in 1998 at the invitation of the Emancipation Support Committee. I remember her opening her presentation at the Savannah and uttering, in a strong voice, "Amandla'' the war cry of the freedom fighters from South Africa.
Later on we would host another Mother of Africa,
Miriam Makeba
at the same venue. Amidst all the celebration and ceremony, one often remembers how much history persons like that carry, much of it alone and in sacrificial times.
Nelson Mandela came some years later, a frail figure who, we were told, should not have been travelling so much. They all have been at the rendezvous of so much history, creating and helping to push the process forward.
Winnie Mandela's passing seals an epoch of history. She is probably the last of the
visionaries who symbolised by their work, the dream of a new order for Africans at home and abroad. There will be no more figures whom we will recall that way, since that phase of the struggle is over. 
She fought long lonely battles to raise her family and support the struggle from a leadership position in the open air concentration camp that was the apartheid state.
I recall Dr.
Acklyn Lynch
at an OWTU annual conference, pointing out that Winnie, unlike the other leaders of the ANC, remained in the townships and had not moved into sanctum. Dr. Lynch roundly condemned the leaders of the new government whom he accused of folding up so easily. At the same time, though an invited guest, he warned that he sensed the OWTU was losing its perspective and direction.
The leader of the Economic Freedom Fighters,
Julius Malema
stated that she was the Mother of the Nation. This is not a title or a post you are voted into. The masses give you that honour, he said.
She asked to be invited to Carnival but it never happened. On its way to becoming its opposite the ANC climbed into bed with 'white monopoly capital'. To succeed they had to marginalise and isolate Winnie Mandela. One, however, cannot kill ideas and the EFF has openly acknowledged and embraced her. 
In her golden years she was celebrated by this new radical movement. "When they drove us out, when we broke with the ANC leadership, it was here we came,'' Malema says. "When we needed a mother she was here for us."
We will come to remember and celebrate the life and times of Winnie Mandela in the same way we will laud
Claudia Jones
, Fannie
Fannie Lou Hamer
, our own
Sister Thelma Williams
of the OWTU. Maybe one of her greatest joys was being celebrated in her life time by this generation of fighters. Malema.called for the ordinary people to own her final passage. 
Winnie inspired the children of Soweto to take on the might of the criminal South African state with nothing but courage and their bare hands.

May the ancestors warmly welcome this Mother of Africa!
Even as workers' lives are destroyed in plots:
PSA staff
!
Cadel Trading
! The latest episode in the sideshow called the legal system/judiciary adds another act in its ongoing series which features Archie and his All Stars.
This has very little to do with the everyday lives of the working class at large and EVERYTHING to do with the incarcerated, the majority of whom are from the working class and simply cannot afford to buy their way out of jail.
In recent times I have had occasion to visit the Hall of Justice. On the last occasion, I met members of a family whose relative has been on Remand for 12 years. In twelve years time children are born, complete primary school and enter puberty. In 12 years time people choose develop and consolidate their career paths and chart the course of their working lives. In 12 years time people nurture and consolidate their family/personal lives, invest in property.
What would these men and women give for a sabbatical/vacation a la the Chief Justice? But they must remain hewers of wood, drawers of water and occupiers of prisons, asylums and hospitals. As all this unfolds I remembered Christopher Phillip,
an old man left to die on the lawn of the Port-of-Spain General hospita
l in 2017. He was not an M.P who had fallen ill while in office or a Chief Justice who was free to roam while men waited for their part heard matters to be addressed. Clearly those charged with the responsibility of 'dispensing justice' have gone deaf.
So however this 'soft landing' as one commentator manifests, the everyday life of 'ketch hell' for the average citizen continues with its debilitating effect on the individual psyche, family, community and cultural life. Economic despair gives rise to unimaginable aberrations.
While the ruling class continues with the "politics of the stomach", we have less money for school feeding but Archie wants to vacate for 6 months to study labour law.
Across the cesspool, the beleaguered Minister of Education and his trusty sidekick, the Chief Education Officer, have made more appearances on television than most Cabinet officers do in a year.
Tony and Tonto could easily be mistaken for a fry chicken commercial or food supplement. Tony and Tonto have been talking about a deceased teacher who was not really a teacher since she was killed at home; bosey backs from too heavy schoolbags and clogged toilets in schools.
Poor man, I am convinced that in every Cabinet meeting he and the Minister of National Security put in for transfers; Only to be told "Who we go put?' Not even Marlene or Camille want those jobs.
Let us talk about those extra heavy school bags for a minute. The booklist is predicated on a curriculum. The curriculum is designed on the basis of our project education needs. To satisfy those needs we need school plants, staff and educational tools. The classroom has to be equipped in a certain way. Now old folk like me and some of you too, dear readers, would recall that we went to school with copy book,/reading, arithmetic and English book.
The teacher was responsible for driving the process by literally teaching i.e. introducing engaging and evaluating. That is why the primary school teacher can be so effective. She is engaged in a year round, year long process with the students. They come to know one another. I discovered in transiting from primary to secondary school, those of us with a background and experience in the primary sector rarely engaged the guidance officers or had to send students to the Principal's office.
What happened? We shifted from the teaching model to the research model. The youngsters had to go and do this project and that project on their own. More 'independent' research, preparing projects; see what's beginning to happen? Testing replaces teaching.
The practice developed of bookstores writing book lists. (Yes, it is called capitalism). This writer has direct knowledge of this. Cartel, collaboration, mafia? Choose your word! Local writers began to appear and every 3 to 4 years a 'new revised' edition would be added. Best of all: education was free, state-subsidised called the school grant. Hog heaven for book suppliers!
The answer? Change the curriculum! But here is the elephant in the room. We go to these international lending agencies for loans and their conditionalities apply. Everything from school design to educational models! Check our text books, see who the publishers are. Somebody said computers? Where did that scam end up?
Essentially comrades, the house of cards that was our political and economic system has crashed. Not is about to, is likely to or possibly can. It has already crashed! And guess who has to fix it?
The Public Relations advisory said that the Trini Flash, the water taxi substituting for the T'n'T Express, was leaving Trinidad at 6 a.m. and departing Scarborough at 6 p.m. It seems that the said vessel did not make but 5 miles out to sea, before it shut down and began taking in water. But its toilets kept on working.
In other words, Watson Duke covered more distance and took in less water than this vessel. We do not know what his draught is or the volume of his displacement. We have that data for his public utterances but not for his marine capacity. He did not have to summon the coast guard or worse yet the Corbeau Star. Oh shucks. Just hearing that they have sent the other water taxi to rescue the water taxi that...Oh Lawd!
One can imagine the nightmare in broad daylight for these passengers. That the Coast Guard did arrive is to the sailors' commitment. Thank God they do not have the Port Authority or Cabinet itself out shopping for Coast Guard boats. Were that the case the passengers would have had to do an Easter Jesus and walk on water to get home.
Folks, even the talk show hosts were telling us that the water taxis were essentially inland/offshore vessels certainly not suited for such a route. That they travelled above the water and were not designed for rough open water. Port to Spain to San Fernando to Nelson Island.
But Cabinet/Port Authority knows best in matters of water. Ask those residents who have not received a pipe borne supply for months, desalination plant or not.
But the Tobago Jazz festival will come off month end. Who will be attending and how will they get there? Mariano probably thinks if we privatise the Coast Guard in time, bookings will skyrocket overnight. Additional flights have been put on the air bridge. So the air bridge is now handling the regular air passengers, the overflow from the sea bridge and the traditional Easter traffic. This is going to be a very hectic period between Piarco and the A.N.R Robinson airport.
We hope and pray the aircraft literally stay up.
What about the new vessel that is on its way from China/Japan/Cuba/Bora Bora/Icacos/Guave and outer New Hebrides? Outfitting a brand new ship takes time and time and time and time. One cannot rush these things. The vessel must be seaworthy before it begins to break down between Trinidad and Tobago and goes into dry dock within 3 months of its arrival.
Going to Tobago is now similar to going/being sent to Remand Yard. Once you go in you have no idea if/when you will be 'released' to come back to Trinidad. In spite of all this, Ministers and M.P's are insisting that Tobagonians are not suffering hardships. Or if indeed they might be, they are resilient people who can cope with these 'challenges'. That they should wait till the next elections to express their views and do without essentials imported from Trinidad
How will this end? Government will act decisively and open the route to private vessels. And Mariano Browne will be made a Rear Admiral of that fleet.